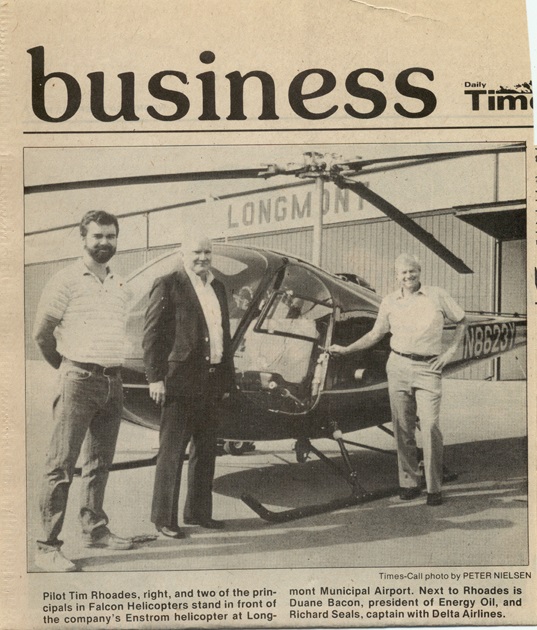 Company History
Falcon Helicopters is a family-owned and operated aerial patrol and pipeline patrol company founded in 1984. The company began as a small flight training and aerial patrol business based out of Denver, Colorado. Over the years, the company has grown to support oil and gas pipeline patrols across the country with a number of talented staff and support personnel. Falcon's helicopter and airplane pilots have thousands of hours of combined experience in aerial patrol and pipeline patrol in terrains ranging from big cities to high elevations and mountains. Falcon Helicopters services clients in the oil and gas, environmental services, and right-of-way industries. Many of the clients have utilized Falcon's aerial patrol services for over 30 years. They have found that the value and experience Falcon Helicopters provides is unmatched. Falcon Helicopters currently services the largest oil and gas companies nationwide with both fixed-wing aircraft and helicopters.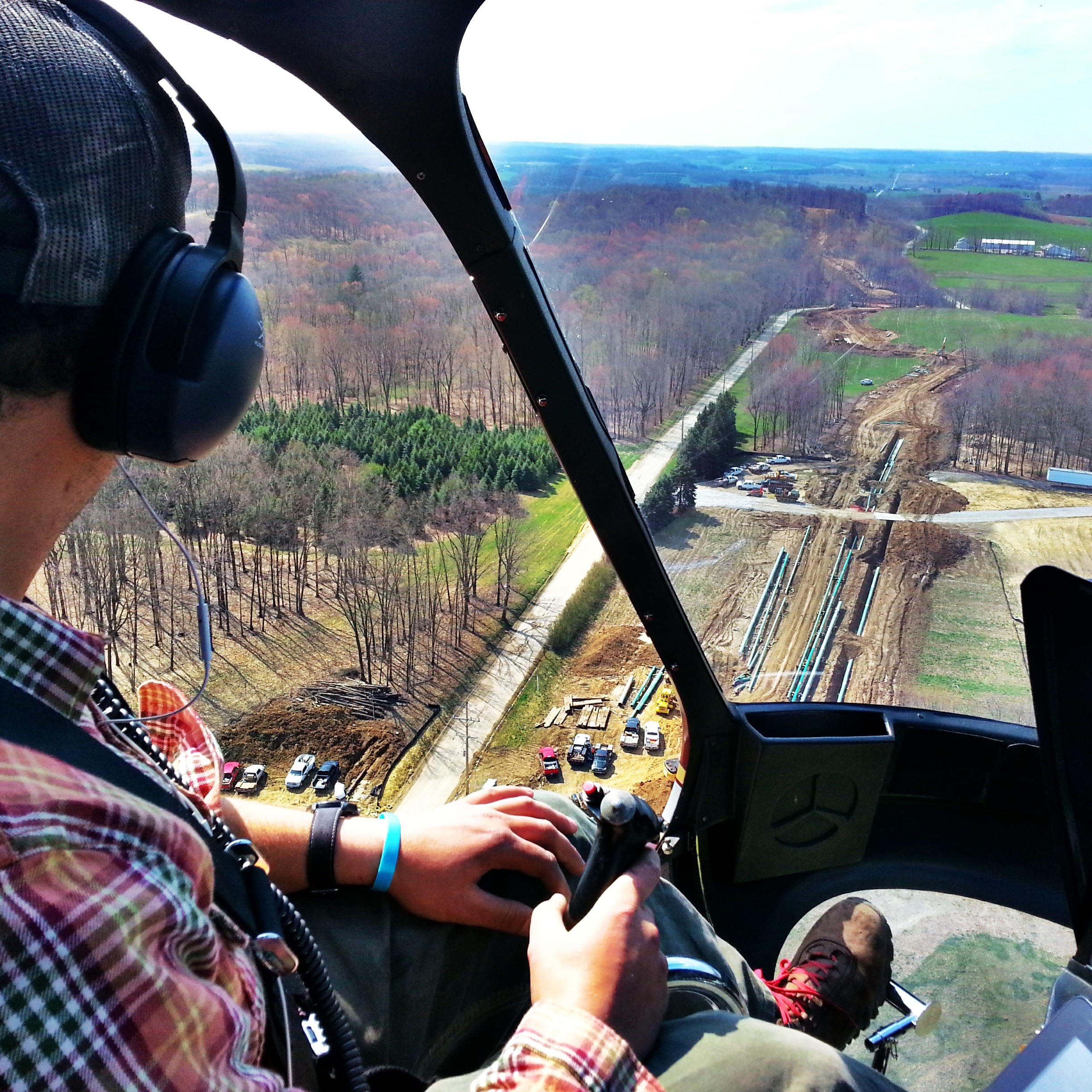 Pilots and Ground Support
Our pilots are highly trained and exceptionally skilled in maneuvering through varying terrains and conditions. FHI's pilots have an impressive cumulative flight time of over 30,000 hours with an impeccable safety record. Our team completes patrol for over 20,000 miles of pipeline per month. Alongside our pilots, our ground support staff, including operations and maintenance, ensures that our clients' experience is impeccable. Our state-of-the-art logistical and operational systems streamline connectivity, accountability, and provide same day digital reports for our patrols.
Where We Fly – Nationwide Availability
Falcon Helicopters' main base is out of Denver, Colorado, and we fly nationwide. Falcon's nationwide presence requires availability where and when you need it. Our aircraft are based out of Colorado, Arizona, and Ohio, servicing the U.S. from coast to coast. Falcon Helicopters has the unique ability to service clients across the country, keeping ferrying and maintenance costs low, and passing the added value along to our clients. Often emergency situations require immediate availability, and Falcon Helicopters can supply aircraft where and when you need them.